Our flexible design ensures the rapid integration of access control, time & attendance, elevator control, parking control, power control, visitor, patrol, catering management and graphic event monitoring, video surveillance via a common platform. With our adequate experience in a wide variety of industries and our extensive software and hardware development resources.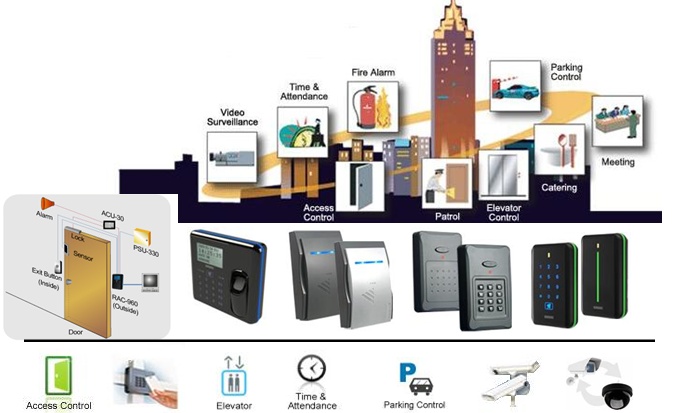 Complete Integrated Security Systems
Doors access control
Parking Control
Time & attendance
Video Surveillance
Elevator Control
With the advance of Digital and IP technology, Can now offer integration of electronic security applications. Integrated into a single network and ultimately controlled local and remote branches by a single database and operator on one graphical user interface.
When you choose SEVEN LAYERS solutions, you can trust that our team of highly dedicated support professionals will be there to help you every step of the way.