In today's emerging information society, many organizations are finding that the benefits of implementing the right communications strategy are paramount in their ability to succeed.
Seven Layers Information Technology Solutions provides complete IT infrastructure services, giving our clients the ability to maximise their investment in IT and enable them to reduce costs and improve productivity.
Keeping abreast of the latest technology and trends is a vital part of our business value to you. Together with our best asset – our people, we are confident we can provide the right solution for you.
Seven Layers Information Technology Solutions provides a complete range of LAN services, including: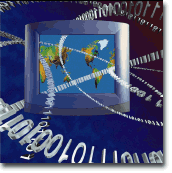 LAN Administration
Design, installation, documentation and
maintenance of LANs
Network Audits
Network Health checks
Management and monitoring
Performing traffic analysis and capacity planning
Highlighting capacity shortfalls and
implementing agreed solutions
Certified engineers and personnel
Training
WAN Solutions
In order to thrive in an increasingly global and internet-based marketplace, companies with distributed offices and remote users have to rely on an effective and optimised networks. Seven Layers Information Technology Solutions can provide Wide Area Networking services within the UK and Europe, enabling customers to integrate telecommuters and enjoy real-time collaboration from anywhere in the world
Seven Layers Information Technology Solutions WAN services will consist of some or all of the following options: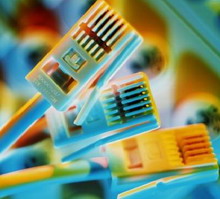 Router equipment located at each remote location.
Firewall service located at each remote site.
Access Server providing dial-up and BRI access into the corporate network for Teleworkers.
Wide Area Network (WAN) circuits interconnecting all remote sites or telecommuters
Management & Support Services