Effective web design inspires people to commit to your products or services. When someone visits your website, it must immediately hit on an emotional level and compel the visitor to act. Timing is essential, as the first impression is made in only a few seconds.
Word-of-mouth advertising is often considered the best marketing method because a personal recommendation for products or services almost always turns into a sale. At Web Interactive Consulting, we apply the attributes of word-of-mouth marketing to your web pages, resulting in highly effective web design.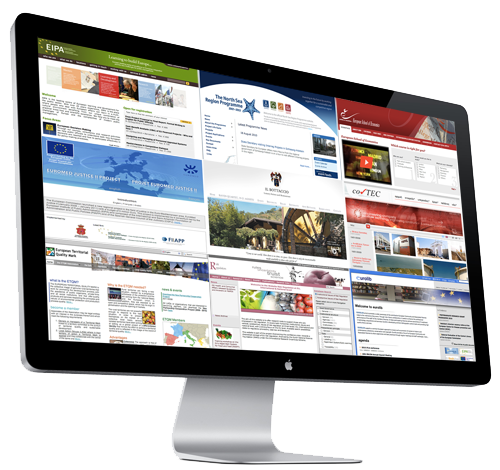 An effective web page design:
• Elicits positive emotions, such as trust, satisfaction, interest.
• Convinces the visitor that you and your products are valid and real.
• Instills a feeling that you are customer oriented and will respect their privacy.
• Converts visitors from browsers to buyers.
Tools for effective design include:
• Creative use of color.
• Powerful graphics, images and pictures.
• Effective, persuasive content.
• Innovative, impactful use of technologies.
• Applying your web strategy, which guides your design.
Websites need continuous refinement and improvement, just browse around the Internet for a few minutes and you will discover numerous websites that are looking old and obsolete. There are many other reasons to redevelop your website, some of them not as obvious but they are at the core of the site.
Doing business on the Internet is no different than doing business in real life… Image is EVERYTHING! Don't allow your website to make an unfavorable first impression! It is no longer simply good enough to have a website. Your website must capture the visitor's attention, have new information, and engage the visitor, or as quickly as they came they will be off to your competitors website.
Remember, your website is often the first and only way to make an impression on your clients and potential new customers. Web Design specializes in face lifts and will redesign your website, perhaps even starting from scratch to achieve an effective state-of-the-art website presence. We aim to generate more leads and turn more prospects into customers through our re-focused web design programs. Our overwhelming focus is on your audience. We define your audience as any person who has been, wants to be, may be or should be (and doesn't know it yet) your customer. We will study their habits, wants and needs and translate that into a visually appealing and usable web program that will encourage prospects to request more information and ultimately sign on with your company.
Our Professional Web Design will help you to get the results that you have always wanted from your website!