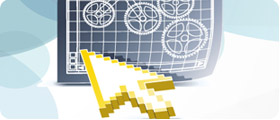 Most every Business Process Management (BPM) Suite in the market today integrates with Microsoft SharePoint. Being able to leverage SharePoint workflows and information from SharePoint Team Sites in a business process management system will definitely help you realize a greater return on your investment in SharePoint as an enterprise infrastructure.
We offer a variety of solutions related to managing workflow related to business process and documents. An Infotech solution can help you to remove human error and time associated with the natural flow of documents throughout your business processes.
Another common way we help our customers is through electronic forms used to collect and store data. From custom web forms to InfoPath based solutions, we can help you meet your goals.