Home automation is where technology and convenience converge, forming a network made up of individual devices all working together in harmony. This networked system provides you with instant control over other individual devices and appliances throughout your home. You dictate how a device should react, when it should react, and why it should react. You set the schedule and the rest is automated and based off of your personal preferences thus providing convenience, control, money savings, and an overall smarter home.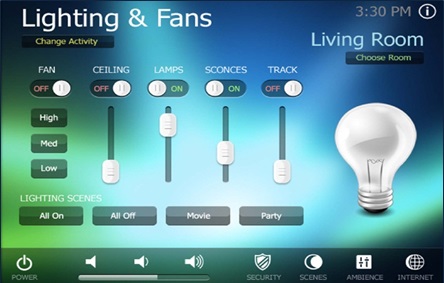 Convenience: Control and automate just about every device and appliance within your home whether you are on location or far away in entirely different country. Home automation works efficiently for you saving money on your utilities and providing overall convenience.
Safety and Security: Always on guard and at the ready, home automation provides security, safeguarding your home. From a security camera's peering eye to a water sensor that will alert you of a possible costly leak, an automated home security system keeps your property under surveillance so you can react at a moment's notice.
Fun and Enjoyable:  Home automation gets you involved. Set your personal preferences and actions, then sit back and enjoy using the latest in home automation technology. Though such technology is quite complex, it remains completely flexible and user friendly making for a fun experience. Seemingly endless possibilities…
Lighting:
Obtain the ability to manage your home lighting from where ever you are in the world. Control individual lights located in different parts of your home all from your own bed, kitchen, car, of even if you are poolside at a resort on the other side of the planet. Home automation gives you full authority over your home's lighting from where ever, whenever.

Cameras:
Cameras have been a staple of home and business security for some time now and advancements in technology have allowed for improved optics, sensors, and many other special features including the ability to remotely view your property. Log into your camera and visually see, in real-time, specific areas of your home or business while you are away. Rotate, reposition, record, zoom, and snap photos all from the palm of your hand. Go a step further, and automate your camera to record at a specified time. Even allow it to automatically snap a picture when it senses movement. Cameras add a vast amount of unique features and capabilities to anyone's property.
Security Systems & Access Control:
Remotely open a garage door or unlock/lock a specific door within your home all from your fingertips. With a home automated security system, your house can directly contact you, sending an alert about a specific security related event that has occurred on your property. Be it a trespasser, water leak, or a sudden rise in temperature, home automation remains on guard for you.
Home Theater & Entertainment:
Your Home Theater system has many components, from Blu-Ray Players and external D/A converters to digital cable boxes and HTPCs. Every part of your Home Theater system performs very specific roles to envelop you in audio-visual nirvana. Home automation can power on specific components and select which inputs and outputs to switch to all from one remote and all from one button. No longer do you have to manually perform several different steps to achieve a single outcome. Home automation performs for you and brings easy management to your ever growing Home Theater system.
Phone Systems:
A home automated phone system can provide many benefits, such as increased security, privacy, and even home monitoring. Caller screening assures that only specific numbers trigger your phone to ring, silencing those callers best avoided. Call into a distant vacation home and receive live information about the current status of your property be it current weather in the area, security breaches, and even if there are any water leaks. With such a system in place, you can rest assured that you'll receive no surprises upon arriving at your favorite vacation home.
Thermostats:
A remote controlled thermostat provides you with complete control over your home's temperature. Operate your home's heater or air conditioning while from the cozy confines of your bed, in your car while driving from work, at an airport as you wait for your flight to leave, or when your flight touches down in another country. Receive alerts when temperatures get too low or too high, keeping your pets and plants happy while you're away. Maintain a comfortable living environment within your home all from your fingers tips.
Few of our prestigious Smart Automation Projects:
Video Conference, Sound (AV) and Lighting Control – Ministry of Education, Riyadh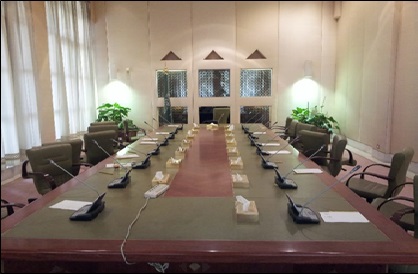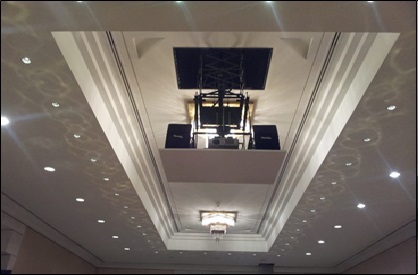 Bezel LCD, Lighing Control system – MODA, Riyadh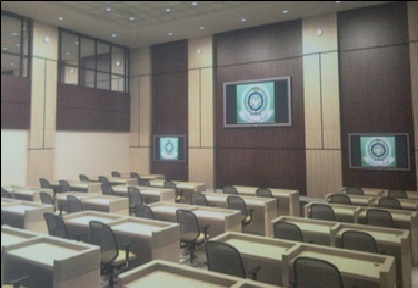 AV and Digital Signage System,  King Abdulaziz City for Science and Technology, Riyadh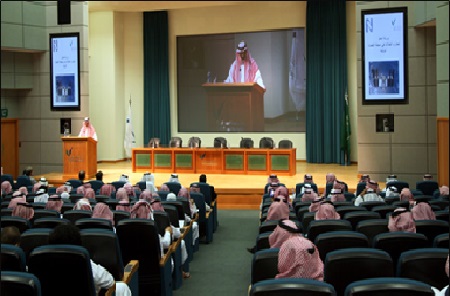 Digital Signage System, Riyadh Principality (Emara), Riyadh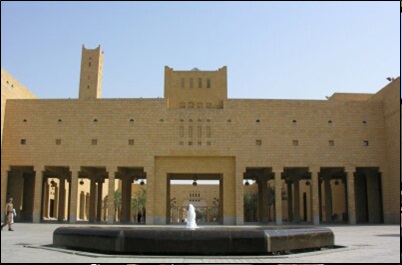 Smart Home Automation System, Princess Sara Al Faisal, Alssamoure Design Associates, Riyadh