Storage Architecture Consulting and Integration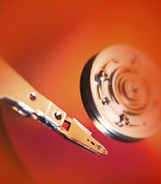 Seven Layers delivers world class enterprise storage solutions that meet the unique business and technology requirements of clients. From strategic consulting to implementation and support, Seven Layers helps clients develop and execute custom-tailored enterprise storage strategies that address the business and financial challenges of storage management. Seven Layers partners with storage industry leaders to deliver comprehensive, integrated solutions that result in measurable cost savings, increased productivity and business flexibility. Areas of expertise include:
•    Storage Consolidation/Centralized Storage/Data Management
•    Data Protection, Backup and Recovery
•    High Availability, Business Continuity and Disaster Recovery
•    Storage Resource Management Solutions and Data Archival
•    SAN and NAS Technology
Seven Layers's strategic storage partnerships include Hewlett Packard, Brocade, Network Appliance, Computer Associates, VERITAS, CommVault and IBM.
Our ability to understand and relate the issues enterprise storage can have on a customer's infrastructure and their applications set us apart from our competitors. Our team of storage architects and engineers are certified across best of breed storage technologies. This allows us to articulate the differences between storage technologies and to interpret their use in a customer's environment.
Seven Layers's storage solutions allow customers to manage, protect, and share their data. Other benefits:
•    Assure uptime for missions application environments
•    One source for best-in-class storage platform products
•    Solution specific, Vendor Neutral
•    Provide flexible solution based on customer's needs
•    Bundled Financial Solutions
Storage Assessments
•    Review existing infrastructure with customer collaboration to understand specific customer needs and deliver a compelling ROI analysis
•    Provide an IT roadmap upon which a company can utilize as they expand